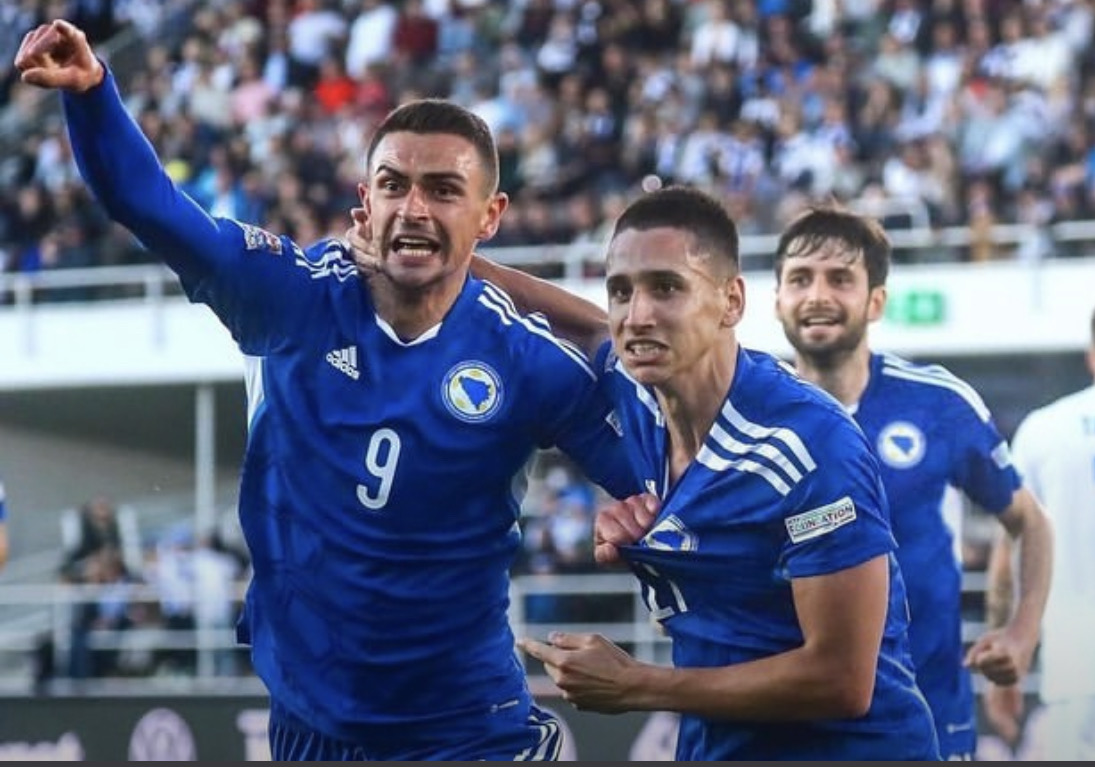 Smail Prevljak with two important goals in the Nations League
KAS Eupen striker Smail Prevljak was the match-winner for Bosnia-Herzegovina in their first two Nations League matches. Against Finland and Romania, the KAS Eupen forward was introduced in the 2nd half and scored both goals for the Bosnia-Herzegovina national team.
In the away match in Finland, Smail Prevljak came on in the 82nd minute at the score of 1-0 for Finland. In added time, Smail Prevljak equalised to make the final score 1-1.
In the home match against Romania, Smail Prevljak was entered in the 46th minute. In the 68th minute, the KAS Eupen player scored the winning goal to make it 1-0 for his country.
Bosnia-Herzegovina and Smail Prevljak have two more Nations League matches on the agenda in the coming days: on Saturday, 11 June at 20:45 in Montenegro and on Tuesday, 14 June at 20:45 in the home match against Finland.
KAS Eupen congratulates Smail Prevljak on his successes and wishes him all the best for the next two matches. Good luck Smail!