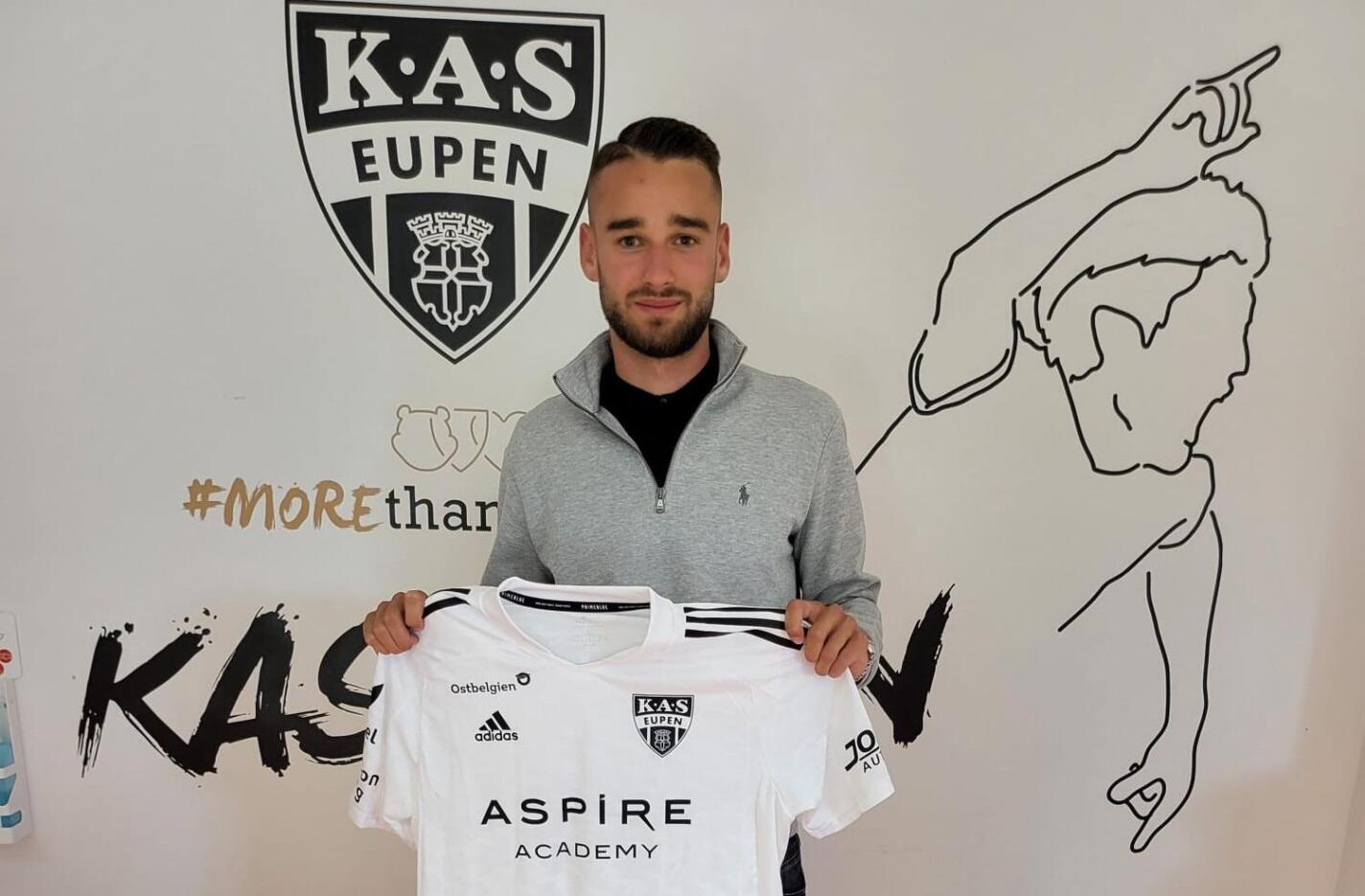 Boris Lambert at KAS Eupen until 2027
KAS Eupen and Boris Lambert have agreed on a long-term cooperation. The contract with the 22-year-old defensive player, which ran until 2024, was extended prematurely until 30 June 2027.
This underlines KAS Eupen's objective of offering the region's greatest talents the opportunity of a career in professional football.
Boris Lambert was born on 10 April 2000 in the Ardennes village of Han-sur-Lesse and trained, among others, in the youth department of KAS Eupen. Via the U19s and the U21s, he made it into the 1st team squad in the 2019-2020 season and received his first professional contract at KAS Eupen. Boris Lambert made his breakthrough in the 2021-2022 season, where he made 35 appearances in the Pro League and the Cup and advanced to be a regular player of the 1st team.
Christoph Henkel, general director of KAS Eupen: "After Gary Magnée, Boris Lambert is the second player from the region who was trained in our youth department and with whom we have now agreed a long-term contract until 2027. This is in line with our objective of offering the region's greatest talents the chance to establish themselves in professional football and to develop further at KAS Eupen. Boris Lambert has impressively demonstrated his potential in the last season and was convincing in his assignments in different positions in defense and midfield. We are looking forward to continuing our cooperation with him."