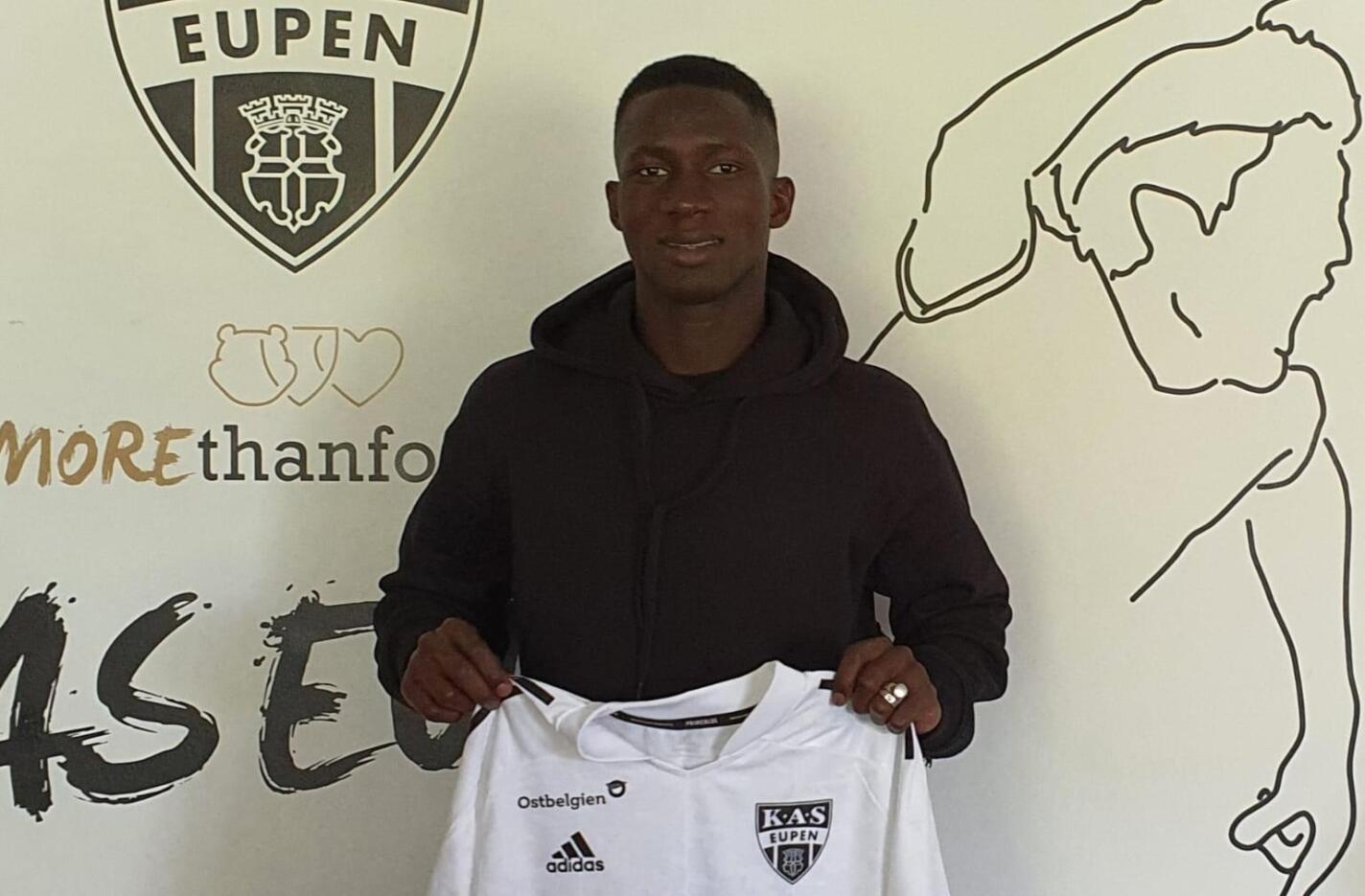 Forward Sambou Soumano joins KAS Eupen from FC Lorient for 1 year
Senegalese centre-forward Sambou Soumano will play for KAS Eupen this season. KAS Eupen has loaned the 21-year-old for one season from French first division club FC Lorient.
Sambou Soumano was born in Dakar on 13 January 2001 and was formed in the Youth Elite Foot academy. He arrived in France in 2019 at the age of 18 and initially played for second-division club FC Pau. After a year with fourth-division club Voltigeurs de Châteaubriand, he moved to the professional level at first-division club FC Lorient in the summer of 2021.
At FC Lorient, Sambou Soumano made the leap from the B team to the A squad within a few months. In the 2021-2022 season, the KAS Eupen newcomer was used 11 times in the B team, where he scored 13 goals. With the club's A team, Sambou Soumano has played 22 matches since making his first appearance on 24 October against Girondins Bordeaux, scoring 3 goals in Ligue 1.
Christoph Henkel, general director of KAS Eupen: "With Sambou Soumano, a still young and very talented striker will play for KAS Eupen this season. In just one year, he has made his mark at French first division club FC Lorient and brings with him the experience of 22 matches in Ligue 1. Sambou Soumano will provide us additional options in the offensive and increase the goal-scoring potential of our team. We are looking forward to work with him and wish him much success at KAS Eupen."