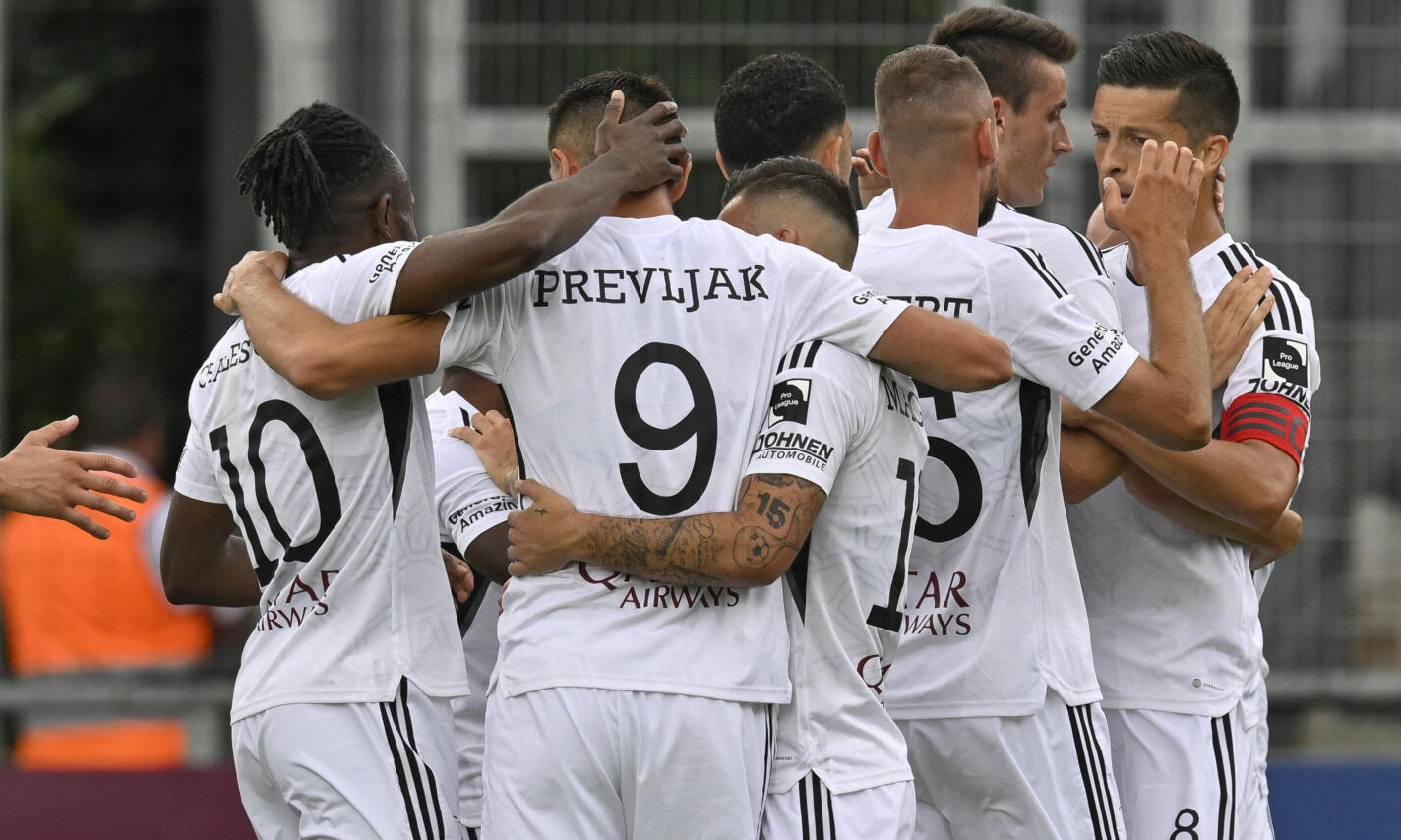 Farewell: Six players leave KAS Eupen
With the end of the 2022-2023 season, 6 players from the 1st team squad will leave KAS Eupen. The contracts with Stef Peeters and Smail Prevljak expire on June 30 and will not be renewed.
The loan period for Mubarak Wakaso, Djeidi Gassama, Loïc Bessilé and Ibrahim Diakité also expires on June 30. These players will return to their parent clubs.
Stef Peeters and Smail Prevljak
Team captain Stef Peeters leaves KAS Eupen after three years and 101 games in the club's jersey. As a regular player and free-kick specialist, Stef Peeters played a significant role in KAS Eupen's repeated stay in the Jupiler Pro League. Stef Peeters scored 13 goals and gave 21 assists for KAS Eupen. Stef was one of the key players of the team, shaped and controlled the game of KAS Eupen. By his side, the young players have found their place in the country's highest division.
Bosnian international Smail Prevljak joined KAS Eupen from Red-Bull Salzburg in 2020. His record is impressive: in 99 appearances, he scored 42 goals and gave 11 assists for the club. This made Smail Prevljak Eupen's most prolific attacker in recent years. With dedication, fighting spirit and humility, he was a role model for his teammates and one of the crowd favorites for the fans at the Kehrweg Stadium.
KAS Eupen is happy to have had Stef Peeters and Smail Prevljak in their team during three years. Thank you Stef, thank you Smail!
End of the loan
Ghanaian international Mubarak Wakaso played 10 games for KAS Eupen as a loan player in championship and cup.
Young talent Djeidi Gassama was loaned to KAS Eupen from PSG for the 2022-2023 season and scored 2 goals in 20 appearances for KAS Eupen.
Ibrahim Diakité joined KAS Eupen from Stade Reims in January 2023 and played 10 games for the Pandas.
Defender Loïc Bessilé joined KAS Eupen from SC Charleroi at the beginning of the year. After 8 games for KAS Eupen, he returns to SC Charleroi.
KAS Eupen thanks Stef Peeters, Smail Prevljak, Mubarak Wakaso, Djeidi Gassama, Ibrahim Diakité and Loïc Bessilé for their commitment in the jersey of KAS Eupen and wishes them good luck for the further course of their career.