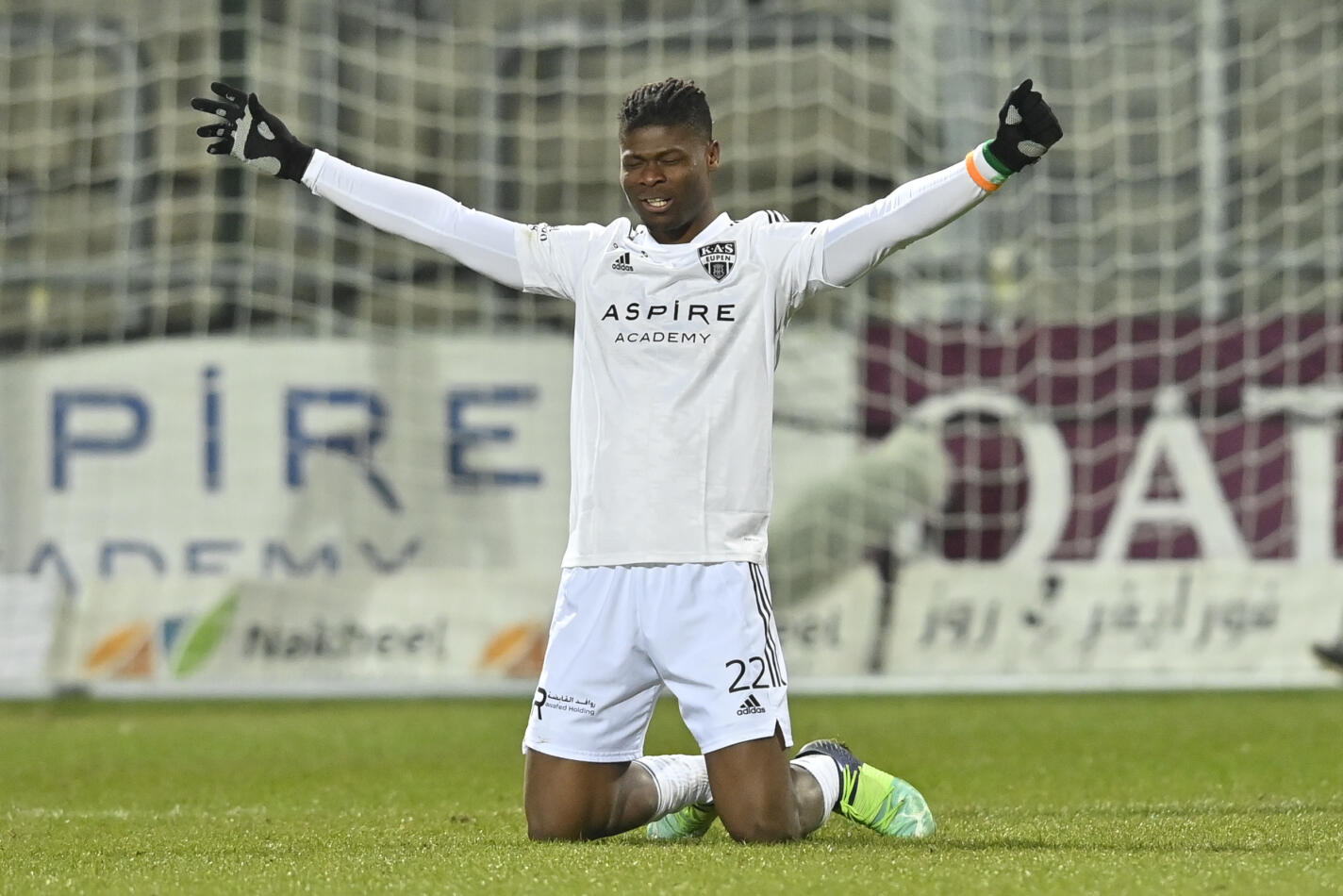 Emmanuel Agbadou from KAS Eupen to Stade de Reims
Ivorian defender Emmanuel Agbadou is moving from KAS Eupen to French first division club Stade de Reims. This was agreed between Emmanuel Agbadou and the two clubs.
Emmanuel Agbadou joined KAS Eupen in the summer of 2020 as a 22-year-old from Tunisian first division club US Monastir and has earned a regular place in the first team within a few weeks. He has played a total of 64 games for KAS Eupen in the last two years, scoring six goals. With his performance and commitment, Emmanuel Agbadou has become one of the top performers and crowd favourites in the KAS Eupen team. At the end of the 2021-2022 season, the fans voted him "Player of the Season".
Christoph Henkel, general director of KAS Eupen: "It is clear that we are extremely reluctant to let go of a player as strong as Emmanuel Agbadou. Emmanuel has developed enormously in his 2 years at KAS Eupen and is now eager to tackle the next stage of his career. We have also supported him in this. We have had consensual talks with him and Stade de Reims and are convinced that Emmanuel will also hold his own in Ligue 1. We thank Emmanuel Agbadou for his commitment to the KAS Eupen shirt and wish him every success for the next stage of his career."
Merci Agba!