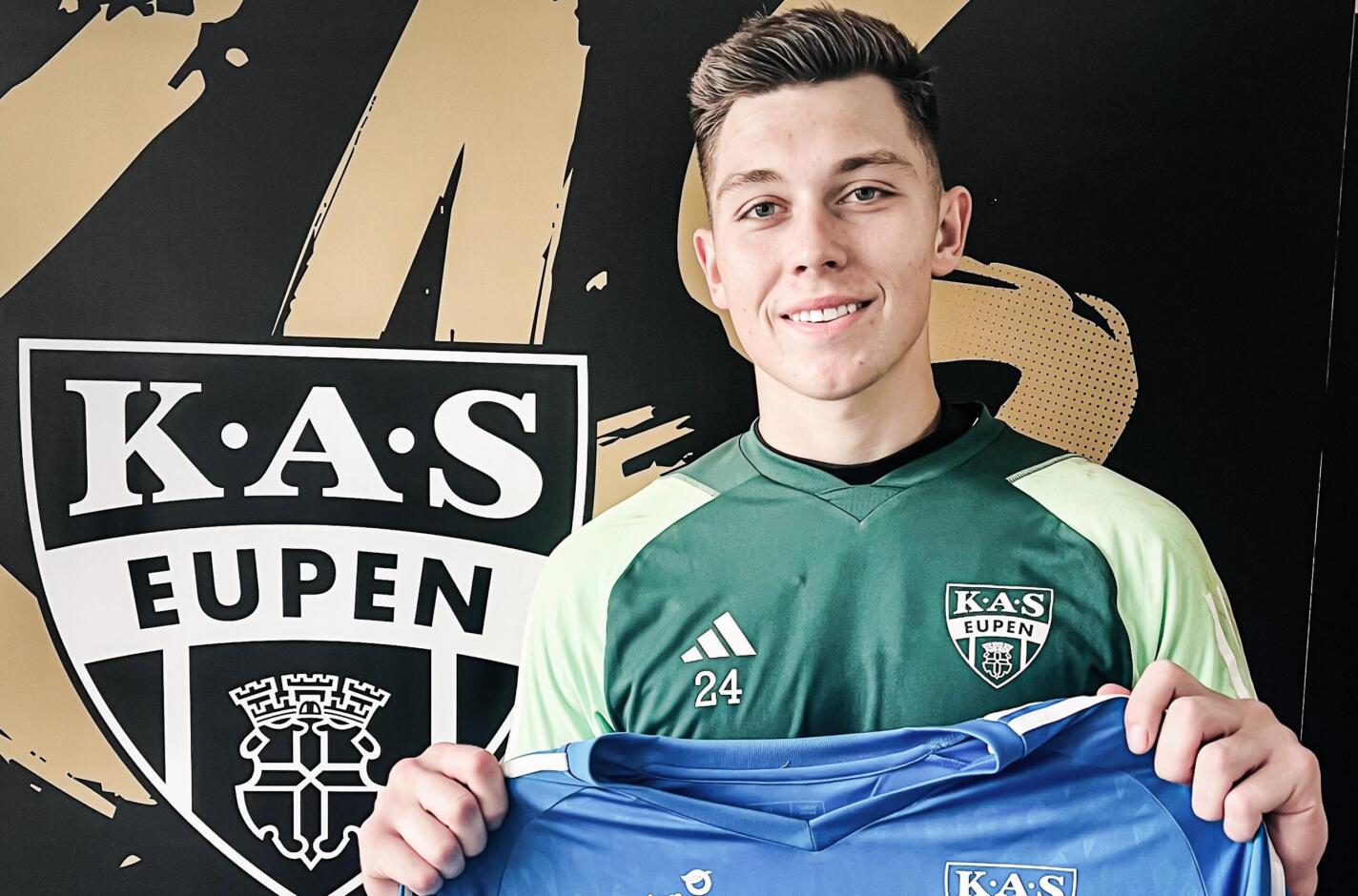 Chelsea goalkeeper Gabriel Slonina on loan to KAS Eupen this season
US goalkeeper Gabriel Slonina will play for KAS Eupen this season. Chelsea FC, where Slonina has been signed since one year, has agreed a loan with the 19-year-old player and KAS Eupen until the end of the 2023-2024 season.
Gabriel Slonina was born on 15 May 2004 in Addison (US state of Illinois) and is considered one of the greatest goalkeeping talents in the world. He made his professional debut for US first division side Chicago Fire on 4 August 2021 as a 17-year-old and has played a total of 43 MLS games there until the end of 2022. In January 2023, he moved to Chelsea FC, where he signed a contract until 2028 last summer. At KAS Eupen, Gabriel Slonina, who played his first international match for the USA senior national team on 25 January, wants to get match practice in the Pro League.
Christoph Henkel, General Director of KAS Eupen: "It is a unique opportunity for KAS Eupen to sign a goalkeeper with the talent and class of Gabriel Slonina for one season. After all, before his transfer to Chelsea FC, several top European clubs were also interested in signing him. We are looking forward to working with Gabriel Slonina and are confident that he will give our team support and help us to achieve the goals of this season. We cordially welcome Gabriel in the KAS Eupen team."