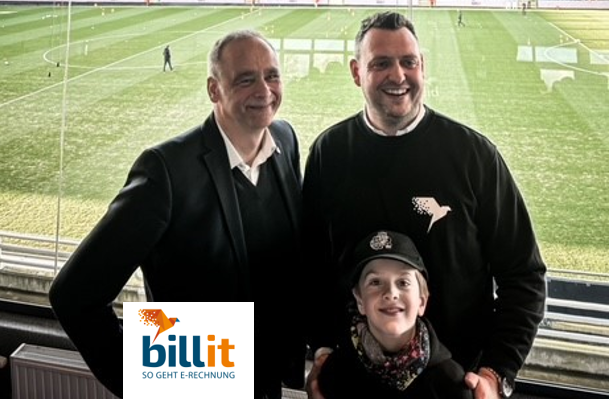 Billit new business partner of KAS Eupen
KAS Eupen has entered into a business partnership with the Flemish software provider Billit. The Ghent-based company offers businesses and companies smart, user-friendly and automated programmes for handling all invoicing processes.
As a new partner of Billit, KAS Eupen will also use the Billit programmes and can thus digitalise and automate a large part of the invoicing processes.
KAS Eupen offers Billit great visibility via board advertising during the TV broadcast of home matches from the Kehrweg stadium, as well as being an advertising partner of the Panda Youngsters and Eupi's Kids Club.
Last but not least, Billit will use the international contacts of KAS Eupen to make their offer known in Germany, among other countries.
Thus a typical win-win situation.
To conclude the contract between KAS Eupen and Billit, CEO Tom Van Gaever was a guest at the home match against Cercle Brugge at the Kehrweg Stadium and witnessed the match with great commitment from both teams.
KAS Eupen is looking forward to the cooperation with Billit.