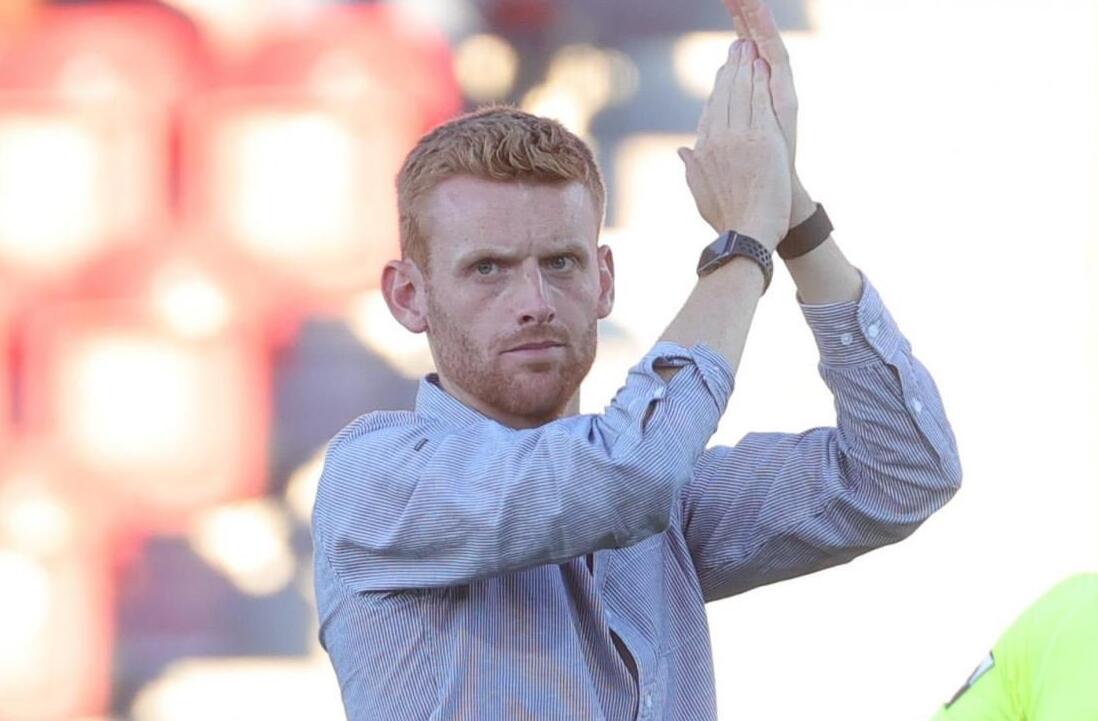 Edward Still is the new coach of KAS Eupen
KAS Eupen has signed Edward Still as its new head coach. The 31-year-old coach was most recently head coach of Sporting Charleroi and led the team to 6th place in the 2021-2022 season and thus into the Europe Play Offs.
Edward Still is a young, ambitious and extremely competent coach who embarked on a career in professional football immediately after his university studies. He worked as the assistant to Ivan Leko at STVV, Club Bruges, Antwerp FC and Shanghai SIPG. Sporting Charleroi was his 1st head coaching engagement. In the meantime, the new coach of KAS Eupen also proved his skills in communication and match analysis as an analyst on the RTBF TV programme "La Tribune".
He will take up his duties at KAS Eupen this week and will meet the team for the first time on Thursday, when the players will end their short break after the first half of the season.
Edward Still will also be accompanied by his brother Nico Still as assistant coach at KAS Eupen joining Kristoffer Andersen and Mario Kohnen to form the assistant coaching team.
Christoph Henkel, general director of KAS Eupen: "We have had very good discussions with several candidates. Edward Still convinced us with his excellent knowledge of the league and his team-oriented approach. We are delighted to be working with him and start this week with confidence into the next and decisive stage of the season."
Edward Still: "I am proud to be the new head coach of KAS Eupen. The discussions with the management were very positive and I am convinced of the quality of the squad. I look forward to getting started and creating, with the staff, a close-knit team that will allow us to achieve our objectives. I also look forward to meeting up with the supporters who will have a key role to play in being united with us to make Eupen proud again."